featured events/seminars
Collections Seminar
9/10/2015
The Collection Systems Committee has assembled a great lineup of speakers and vendors for the benefit of forward-thinking utility systems.
This seminar is designed to get operators, vendors and engineers in the same room to discuss the technical opportunities available for operating and maintaining collection systems. 
With such a vast range of experiences in one room, collection system personnel will have the opportunity to discuss solutions to issues they may have as well as sharing their successes.
WEFTEC Bus Trip to Chicago
9/28/2015
Join MWEA for a daytrip to Chicago to see the exhibits at WEFTEC. There will be 2 buses. Bus #1 will leave from Flint then go to Lansing then to Chicago. Bus #2 will start in Grand Rapids, then go to Kalamazoo then on to Chicago. You will receive .2 "other" WW and Drinking Water Credits for attending this trip.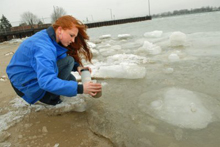 IPP Seminar
10/8/2015
This year's IPP Seminar provides a diverse agenda with great information and updates. Register today!
Exhibitor registrations submitted before
Aug. 3
will include company logo on seminar mailer sent to over 2,000 recipients.
welcome to the michigan water environment association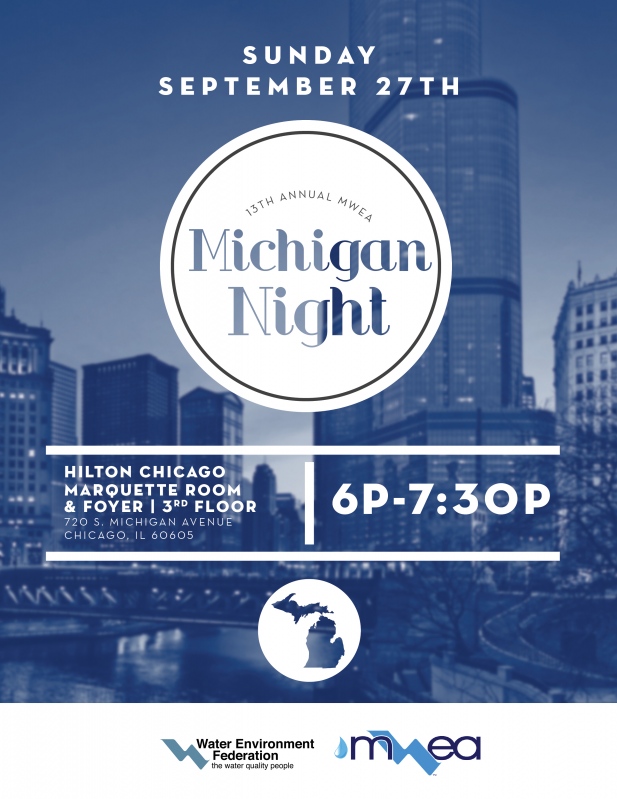 Michigan Night at WEFTEC
Free event for WEFTEC attendees
Sponsorship opportunities available
Register
here
---
CALL FOR ABSTRACTS
WWAdCon 2016
January 21-22, 2016
Bavarian Inn Lodge, Frankenmuth
Submission deadline: August 21
Submittal form and more information
---
Grand River voyage to raise funds for Water for People
Gary & Linda De Kock are taking to the waters by kayak once again to raise money to benefit Water for People.
Starting from Grand Lake near Liberty, MI, in the headwaters of the Grand River, the voyage will end on Lake Michigan in Chicago, IL.
Supporters will again be able to log into a dedicated webpage to see a detailed "breadcrumb trail" of the voyage.
Support their efforts here