featured events/seminars
MWEA 2021 Award Nomination Deadline
12/11/2020
Nominations for 2021 Awards due: 
December 11, 2020
 

There are 30 different MWEA and WEF awards we are currently seeking nominations for.  Now is the opportunity to nominate that person or plant who is well deserving.


The MWEA Awards Program provides recognition opportunities encompassing many areas of interest in the water environment profession, while at the same time creating meaningful awards that inspire and reflect outstanding character and performance.

Award winners will be recognized at the MWEA Annual Conference at Boyne Mountain Resort in June.
Asset Management Seminar
1/20/2021
Join us to learn about steps to implement your 
municipality's asset management program. 

Hosted by the MWEA and MI-AWWA.



View Agenda


 
Wastewater Administrators Conference (WWAdCon) - Frankenmuth SPONSOR Registration
1/21/2021
The Wastewater Administrators Conference (WWAdCon) is a gathering of senior wastewater administrators, superintendents and operators from throughout Michigan. This year's conference consists of a 2-day event with technical sessions each day, beginning with a Virtual Welcome Reception on Wednesday evening. Additionally, there will be an awards ceremony on Thursday evening. 
Due to continuing concerns about the spread of COVID-19, WWAdCon 2021 will be a virtual event. We have had a long waiting list the past few years, so we are excited to offer a virtual option for the dual purpose of opening the conference to those who could not previously attend or would not be able to attend in person this year due to travel restrictions.
Make the most of your company's investment by participating as a 
CONFERENCE SPONSOR,
with three levels for fabulous perks. View the
Sponsor Contract
here or click below to register!
Register by Friday, October 16th to have your logo on the conference brochure mailed to over 2,000 people!
*payment must be received prior to advertising by MWEA
**Note: To register as a conference attendee, a separate "
Attendee Registration
" must be submitted.**
what's happening at the michigan water environment association
MWEA Logo masks are now available!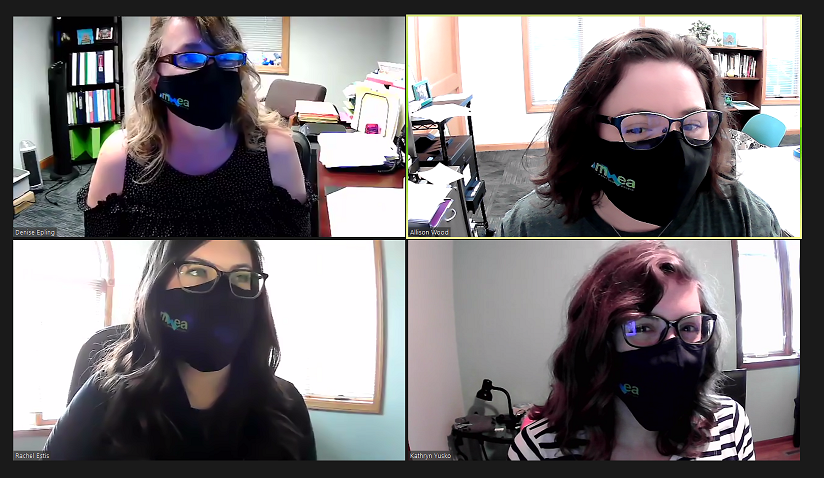 Stay safe AND show your MWEA support by purchasing an MWEA-branded mask! Reusable, it comes with 3 layers and can hold a replaceable 2.5pm filter (sold separately). Adjustable nose bridge and adjustable ear loops stretch for comfort. Comes in one size that was tested to fit most faces. Prices include shipping.
Buy more and save:
1-9 masks - $5 each
10 masks - $45 (save $5)
25 masks - $115 (save $10)
⇒ Click here to order!
---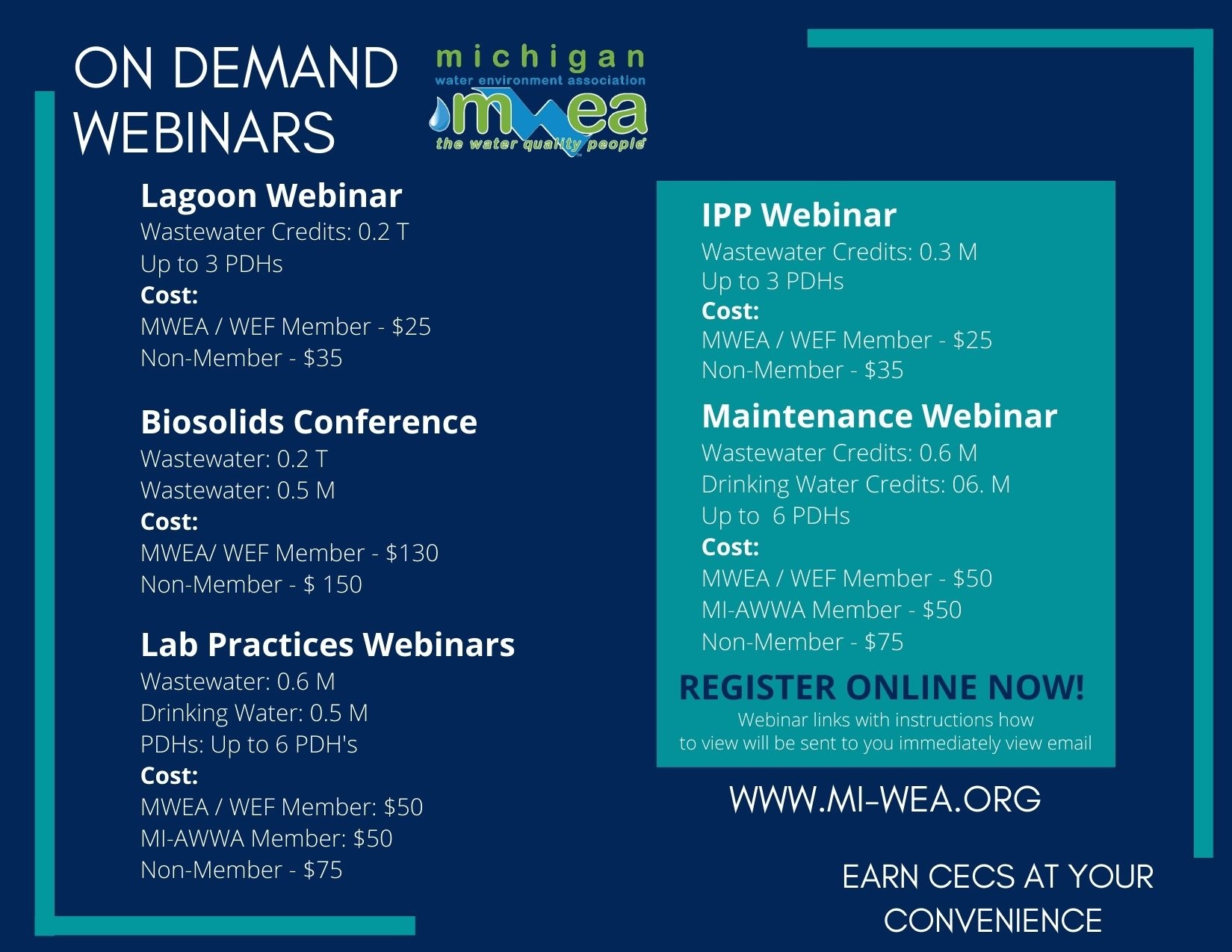 ---

---
MWEA Mission: "As a water sector leader, our mission is to provide bold leadership, champion innovation, connect water professionals, and leverage knowledge to support clean and safe water."
The Michigan Water Environment Association (MWEA), established in 1925, is one of Michigan's oldest organizations. MWEA represents more than 2,000 water quality professionals statewide who are dedicated to preserving, restoring and enhancing Michigan's water resources. MWEA is a member association of the Water Environment Federation (WEF), an international organization with more than 34,000 members worldwide. MWEA brings together a diverse group of individuals whose careers involve the water environment and who have similar objectives from a variety of backgrounds. MWEA provides a forum for all water environment topics. Through this forum a variety of objectives, strategies, and goals have been developed that will enhance the mission of the Association, expand the services provided to members, and result in the continued growth of the Association and its members.
---